Since it started in early 2015 the Tillikum Lens Program has been featured in several media outlets across Canada. A few of those interviews, newspaper reports and TV reports are listed below.
ArtStarts Interview – National Aboriginal Day, June 21, 2016
The Tillikum Lens Project is part of the View Finders Exhibition at the ArtStarts Gallery running from April 16, 2016 to September 25, 2016. Here is a video ArtStarts created about the Tillikum Lens Program:

You can read the transcript of an interview with one of the Tillikum Lens participants here on the ArtStarts website – http://artstarts.com/stories/nad-2016
Lockport Manitoba – January 2016
The January 2016, Lockport, Manitoba workshop garnered quite a bit of media attention with TV crews from both CBC and CTV visiting the students at their workshop.
CBC NEWS
CTV NEWS
CTV NEWS did a follow up story about the Students paddles being displayed at the Canadian Canoe Museum's Silver Canoe Dinner at Fort Gibraltar.
The students photographs which were displayed at Fort Gibraltar and images of their paddles can be seen here.
This workshop was also covered in the following print publications:
The Manitoba Teacher Magazine: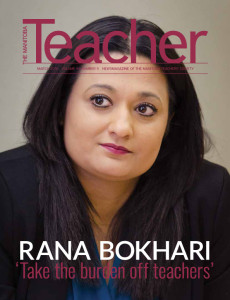 The Selkirk Record: